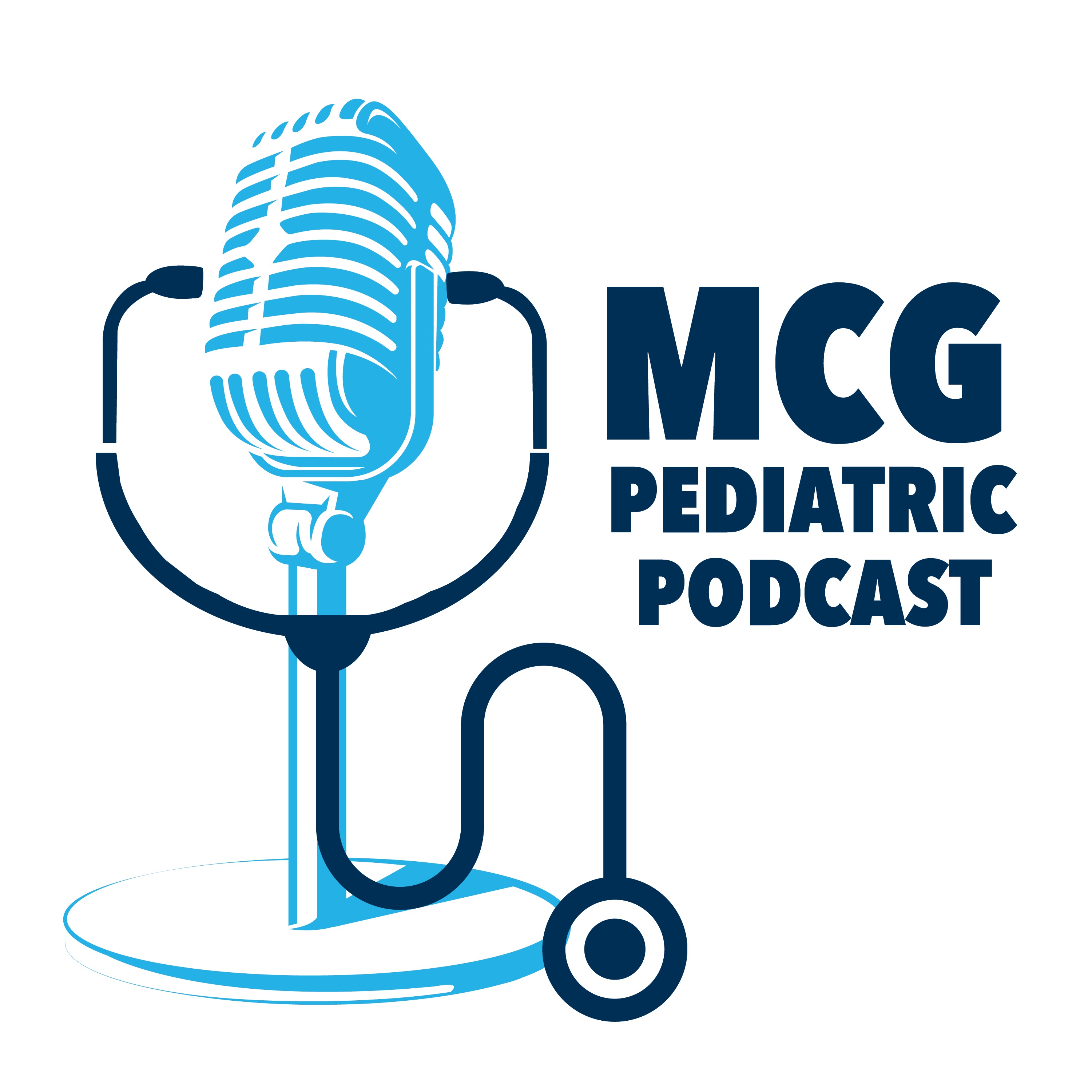 Dr. Alice Caldwell, general pediatrician and member of the AAP Executive Committee on Tobacco Control joins pediatric resident Dr. Kate Peralta, to discuss E-cigarettes and vaping in adolescents.  
In this episode we will discuss: 
How national policy has shaped tobacco use and the shift from combustible cigarettes to vaping.
Why E-cigarettes have grown in popularity among youth and young adults.
Side effects of vaping, including nicotine addiction, nicotine withdrawal, other toxins and carcinogens, E-cigarette, or Vaping product use-Associated Lung Injury (EVALI), burns, and explosions 
How primary care clinicians can use the 5As to screen and treat E-cigarette or vape use.
What pharmacotherapy can be used in adolescents to teat nicotine withdrawal. 
Alternative interventions to treat E-cigarette or vape use in adolescents.
Free CME: https://mcg.cloud-cme.com/course/courseoverview?EID=7358&P=3000&CaseID=17 
Special thanks to Dr. Lisa Leggio, Dr. Rebecca Yang, and Dr. Zac Hodges for providing peer review for this episode. 
Thank you for listening to this episode from the Department of Pediatrics at the Medical College of Georgia.  
If you have any comments, suggestions, or feedback- please email us at mcgpediatricpodcast@augusta.edu  
Remember that all content during this episode is intended for informational and educational purposes only.  It should not be used as medical advice to diagnose or treat any particular patient.  Clinical vignette cases presented are based on hypothetical patient scenarios 
References: 
www.cdc.gov – Youth and Tobacco Use or Current Cigarette Smoking Among Adults in the United States  
E-Cigarettes and Similar Devices. Brian P. Jenssen, Susan C. Walley, SECTION ON TOBACCO CONTROL. Pediatrics Feb 2019, 143 (2) e20183652; DOI: 10.1542/peds.2018-3652 
National Academies of Sciences, Engineering, and Medicine. Public Health Consequences of E-Cigarettes. Washington, DC: The National Academies Press; 2018 
US Department of Health and Human Services. E-cigarette Use Among Youth and Young Adults: A Report of the Surgeon General pdf icon . Atlanta, GA: US Department of Health and Human Services, CDC; 2016. Accessed July 27, 2018. 
https://www.cancer.org/healthy/stay-away-from-tobacco/guide-quitting-smoking/nicotine-replacement-therapy.html  
https://services.aap.org/en/learning/e-cigarette-curriculum/ 
Gaiha SM, Cheng J, Halpern-Felsher B. Association Between Youth Smoking, Electronic Cigarette Use, and COVID-19. J Adolesc Health. 2020 Oct;67(4):519-523. doi: 10.1016/j.jadohealth.2020.07.002. Epub 2020 Aug 11. PMID: 32798097; PMCID: PMC7417895. 
https://www.aap.org/en-us/advocacy-and-policy/aap-health-initiatives/Richmond-Center/Documents/TobaccoCodingFactSheet.pdf  
Graham AL, Jacobs MA, Amato MS. Engagement and 3-Month Outcomes From a Digital E-Cigarette Cessation Program in a Cohort of 27,000 Teens and Young Adults. Nictotine & Tobacco Research. 2020, 859-960. 
Sanchez S, Kaufman P, Pelletier H, Baskerville B, Feng P, O'Connor S, Schwartz R, Chaiton M. Is vaping cessation like smoking cessation? A qualitative study exploring the responses of youth and young adults who vape e-cigarettes. Addictive Behaviors. 2020. Retrieved from https://doi.org/10.1016/j.addbeh.2020.106687. 
Quitting Resources: 
Georgia Tobacco Quit Line: 1-877-270-STOP (7867) or for Spanish speakers: 1-877-2NO-FUME (1-877-266-3862) offers free professional tobacco cessation for Georgia adults, pregnant women and teens (ages 13 and older) + 4-week supply of free Nicotine Replacement Therapy (ages 18 and older)