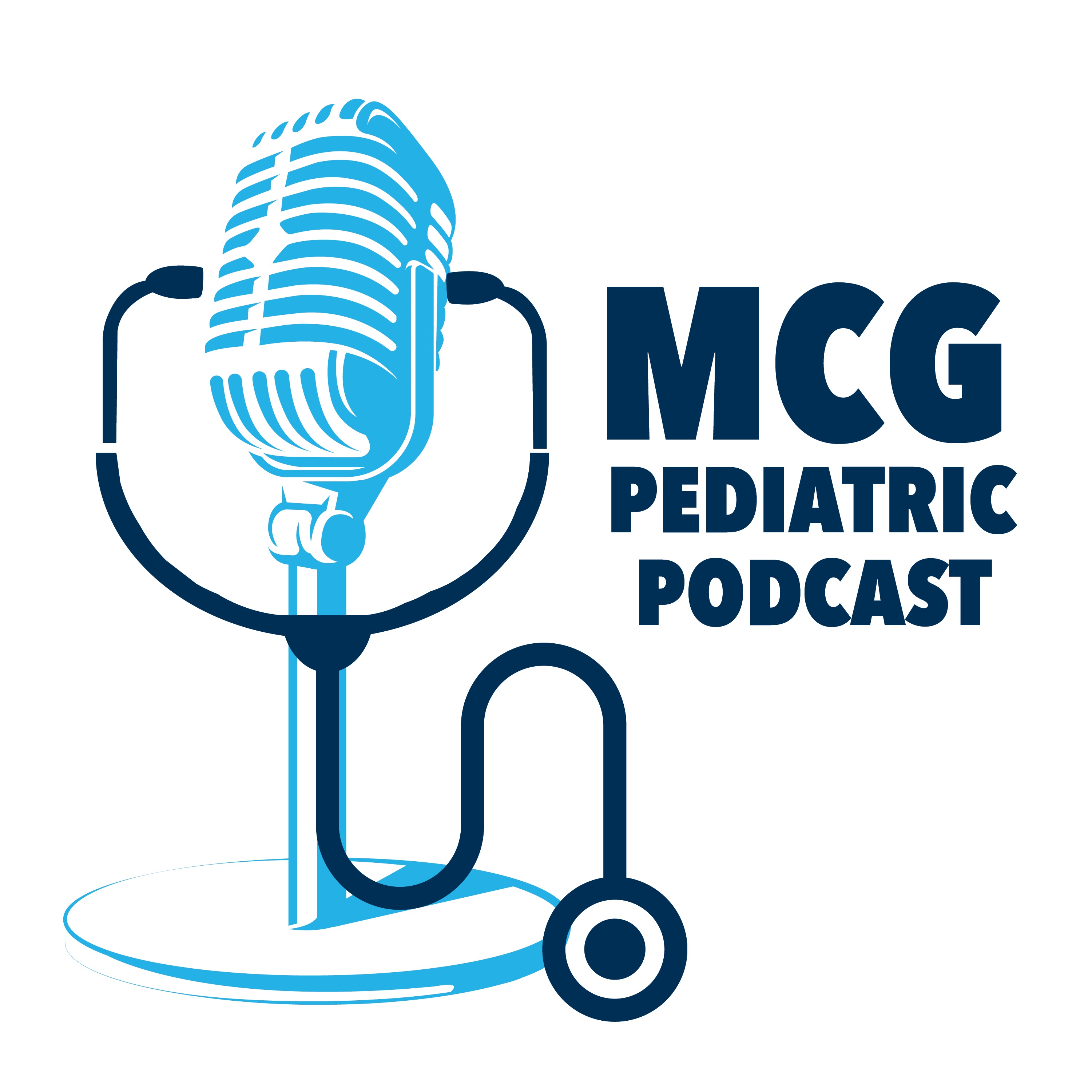 Dr. Reda Bassali, professor of pediatrics and pediatric hospitalist at the Medical College of Georgia, joins Dr. Zac Hodges and Gavriella Mendel (M3) to discuss this very important topic in pediatric medicine.
What exactly is bronchiolitis and why is this topic so important?
How do you make the diagnosis and what other diagnoses should you consider?
What treatments work, and more importantly, which treatments do not?
What patients can go home and who needs to be admitted?
All of this and more from the Department of Pediatrics and the Medical College of Georgia. 
Check out our website for detailed show-notes: https://www.augusta.edu/mcg/pediatrics/residency/podcast.php
Special thanks to Dr. Kathryn McLeod for providing peer review for this episode.
Citation:
Hodges, Z. (Host). Bassali, R. (Host).  Mendel, G. (Host). McLeod, K. (Contributor). (2020, Nov 15). Bronchiolitis. (S1:18) [Audio Podcast Episode]. MCG Pediatric Podcast. Medical College of Georgia Augusta.
Questions, comments, or feedback? Please email us at mcgpediatricpodcast@augusta.edu 
Links: 
NoseFrida-- https://www.nosefrida.com 
References/further reading:
Silver AH, Nazif JM. Bronchiolitis. Pediatr Rev. 2019;40(11):568-576. doi:10.1542/pir.2018-0260  
Ralston SL, Lieberthal AS, Meissner HC, et al. Clinical practice guideline: the diagnosis, management, and prevention of bronchiolitis [published correction appears in Pediatrics. 2015 Oct;136(4):782]. Pediatrics. 2014;134(5):e1474-e1502. doi:10.1542/peds.2014-2742 
Florin TA, Plint AC, Zorc JJ. Viral bronchiolitis. Lancet. 2017;389(10065):211-224. doi:10.1016/S0140-6736(16)30951-5  
Cunningham S, Rodriguez A, Adams T, et al. Oxygen saturation targets in infants with bronchiolitis (BIDS): a double-blind, randomised, equivalence trial. Lancet. 2015;386(9998):1041-1048. doi:10.1016/S0140-6736(15)00163-4
Franklin D, Babl FE, Schlapbach LJ, Oakley E, Craig S, Neutze J, Furyk J, Fraser JF, Jones M, Whitty JA, Dalziel SR, Schibler A. A Randomized Trial of High-Flow Oxygen Therapy in Infants with Bronchiolitis. N Engl J Med. 2018 Mar 22;378(12):1121-1131. doi: 10.1056/NEJMoa1714855. PMID: 29562151.
Lin J, Zhang Y, Xiong L, Liu S, Gong C, Dai J. High-flow nasal cannula therapy for children with bronchiolitis: a systematic review and meta-analysis. Arch Dis Child. 2019 Jun;104(6):564-576. doi: 10.1136/archdischild-2018-315846. Epub 2019 Jan 17. PMID: 30655267.