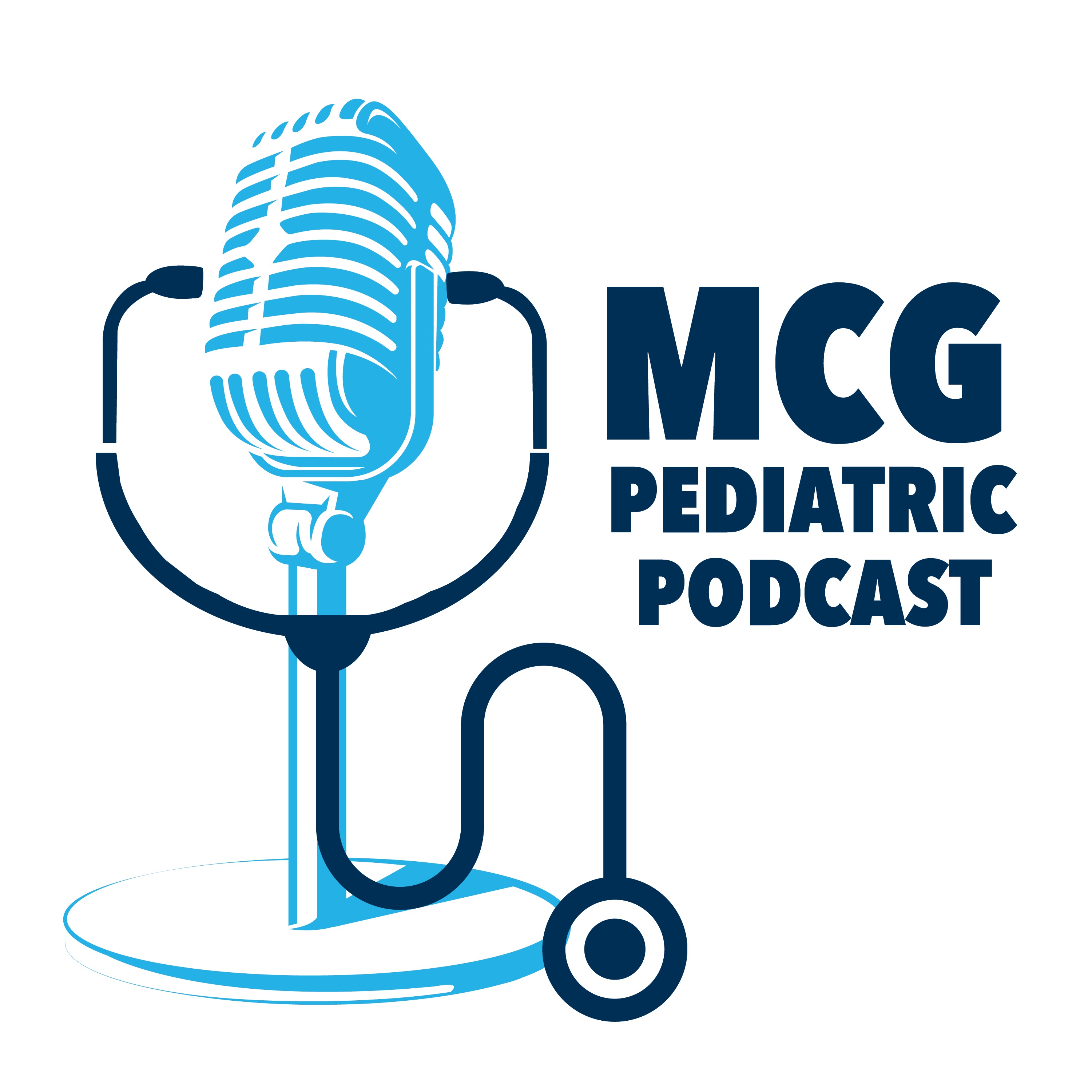 Dr. Charles Scarborough joins the show to discuss the story of his son Jude, and his family's experience with his son's diagnosis with 22q11 deletion syndrome. 
In addition to hearing about the Scarborough's personal experience, we talk about the genetic considerations and common clinical manifestations of 22q11.2 deletion syndrome.
How do you approach the general diagnostic testing and screening evaluation of a child with 22q11.2 deletion syndrome?
We also discuss the impact that genetic and chronic disease has on our pediatric patients and their families.
Thanks to Dr. Paul Mann, Dr. Liezl Domingo and Dr. Jacqueline Chan for providing guidance and peer review of the technical material in this episode. 
Citation:
Hodges, Z. (Host). Scarborough, C. (Host).  Mann, P. (Contributor). Chan, J. (Contributor). Domingo, L. (Contributor).  (2020, Nov 1). Jude's Story/22q11 Deletion Syndrome. (S1:17) [Audio Podcast Episode]. MCG Pediatric Podcast. Medical College of Georgia Augusta.  
Links:
MCG Pediatric Podcast: https://www.augusta.edu/mcg/pediatrics/residency/podcast.php 
Georgia Medicaid Katie Beckett: https://medicaid.georgia.gov/programs/all-programs/tefrakatie-beckett 
Clinica La fuente in Cusco, Peru http://www.lafuenteclinica.com/clinic-ingles/ 
If you would like to donate to Clinica La fuente https://www.mtw.org/projects/details/pe-la-fuente-centro-de-salud-integral 
Questions or comments? Contact us by email at mcgpediatricpodcast@augusta.edu 
References:
Cohen JL, Crowley TB, McGinn DE, et al. 22q and two: 22q11.2 deletion syndrome and coexisting conditions. Am J Med Genet A. 2018;176(10):2203-2214. doi:10.1002/ajmg.a.40494
Campbell IM, Sheppard SE, Crowley TB, et al. What is new with 22q? An update from the 22q and You Center at the Children's Hospital of Philadelphia. Am J Med Genet A. 2018;176(10):2058-2069. doi:10.1002/ajmg.a.40637
Vorstman JA, Jalali GR, Rappaport EF, Hacker AM, Scott C, Emanuel BS. MLPA: a rapid, reliable, and sensitive method for detection and analysis of abnormalities of 22q. Hum Mutat. 2006;27(8):814-821. doi:10.1002/humu.20330
McDonald-McGinn DM, Sullivan KE. Chromosome 22q11.2 deletion syndrome (DiGeorge syndrome/velocardiofacial syndrome). Medicine (Baltimore). 2011;90(1):1-18. doi:10.1097/MD.0b013e3182060469
Bassett AS, McDonald-McGinn DM, Devriendt K, et al. Practical guidelines for managing patients with 22q11.2 deletion syndrome.J Pediatr. 2011;159(2):332-9.e1. doi:10.1016/j.jpeds.2011.02.039