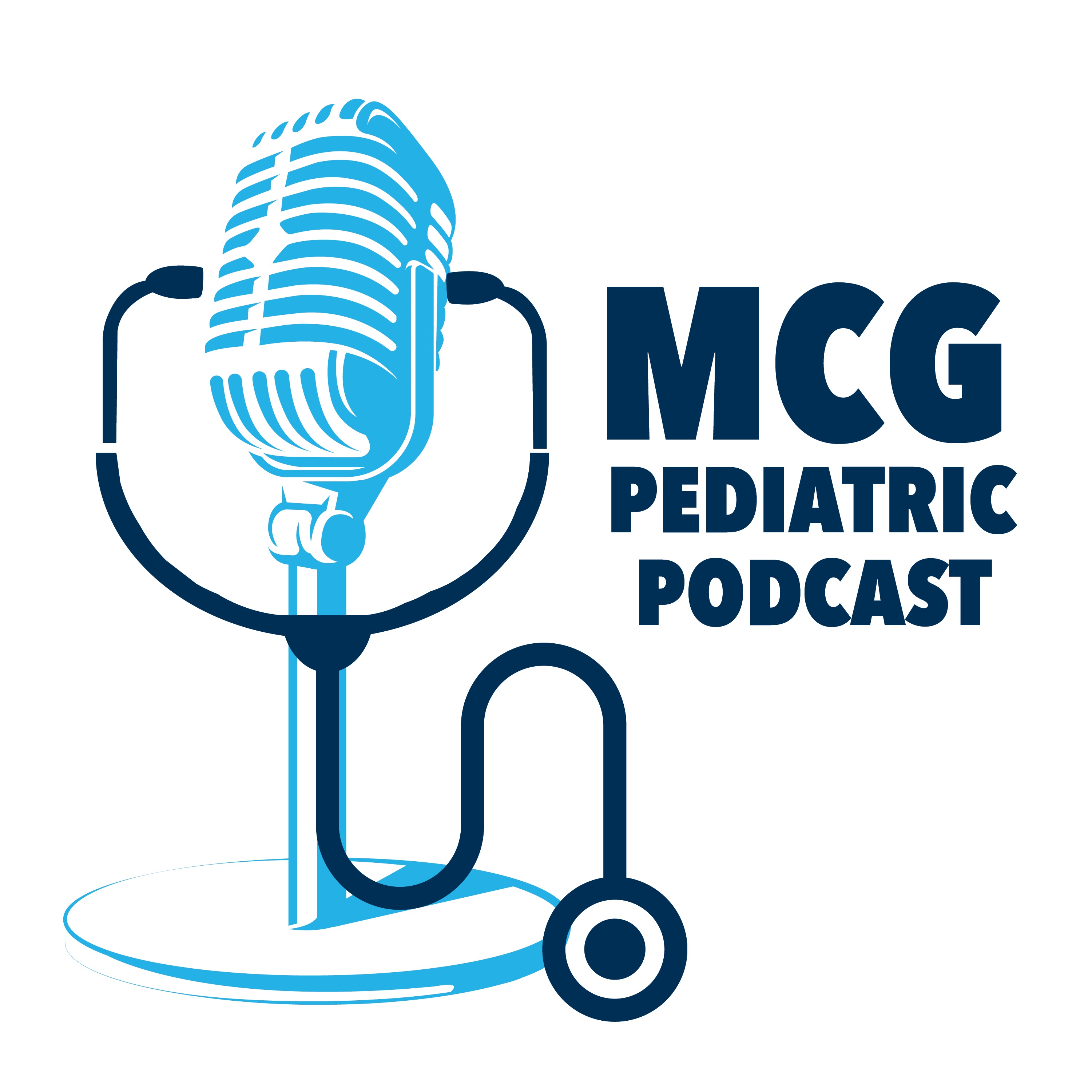 TITLE: Multisystem Inflammatory Disease in Children (MIS-C)
Last Updated: January 22, 2021
PARTICIPANTS:
Hosts: Sonal Dugar, Zachary Hodges, Pushpa Shivaram, Julisa Patel
Peer Reviewer #1: Smitha Mathew
Peer Reviewer #2: Reda Bassali
By the end of listening to this podcast, learners should be able to:
Recognize the general clinical presentation of MIS-C.
Create a differential diagnosis for children presenting with a non-specific hyperinflammatory syndrome.
Recall the CDC case definition of MIS-C.
Recall the general approach to the initial evaluation of a patient with possible MIS-C.
Compare and contrast the general presentation of MIS-C and Kawasaki disease.
Recall the initial treatment of MIS-C including supportive care, IVIG and corticosteroids.
Recall that anakinra and other immunomodulating drugs may be indicated for refractory MIS-C.
Recognize that aspirin and anticoagulation may be indicated in severe cases of MIS-C.
Recall the follow-up required for children with moderate to severe COVID-19 and MIS-C prior to return to normal activities.
Thank you for listening to this episode from the Department of Pediatrics at the Medical College of Georgia.
If you have any comments, suggestions, or feedback- you can email us at mcgpediatricpodcast@augusta.edu
Visit our website at https://www.augusta.edu/mcg/pediatrics/residency/podcast.php for more information and show-notes.
Remember that all content during this episode is intended for informational and educational purposes only.  It should not be used as medical advice to diagnose or treat any particular patient. Clinical vignette cases presented are based on hypothetical patient scenarios. We look forward to speaking to you on our next episode of the MCG Pediatric Podcast.  
References:
Godfred-Cato S, Bryant B, Leung J, et al. COVID-19–Associated Multisystem Inflammatory Syndrome in Children — United States, March–July 2020. MMWR Morb Mortal Wkly Rep 2020;69:1074–1080. DOI: http://dx.doi.org/10.15585/mmwr.mm6932e2external icon
Riphagen S, Gomez X, Gonzalez-Martinez C, Wilkinson N, Theocharis P. Hyperinflammatory shock in children during COVID-19 pandemic. Lancet 2020;395:1607–8.
Dufort EM, Koumans EH, Chow EJ, et al.; New York State and CDC Multisystem Inflammatory Syndrome in Children Investigation Team. Multisystem inflammatory syndrome in children in New York State. N Engl J Med 2020;383:347–58.
Feldstein LR, Rose EB, Horwitz SM, et al. Multisystem Inflammatory Syndrome in U.S. Children and Adolescents. N Engl J Med. 2020;383(4):334-346. doi:10.1056/NEJMoa2021680
Whittaker E, Bamford A, Kenny J, et al.; PIMS-TS Study Group and EUCLIDS and PERFORM Consortia. Clinical characteristics of 58 children with a pediatric inflammatory multisystem syndrome temporally associated with SARS-CoV-2. JAMA 2020;324:259–69.
Henderson LA, Canna SW, Friedman KG, Gorelik M, Lapidus SK, Bassiri H, et al. American College of Rheumatology Clinical Guidance for Pediatric Patients with Multisystem Inflammatory Syndrome in Children (MIS‐C) Associated with SARS‐CoV‐2 and Hyperinflammation in COVID‐19. Version 1. Arthritis Rheumatol doi: https://onlinelibrary.wiley.com/doi/10.1002/art.41454.
Abrams JY, Godfred-Cato SE, Oster ME, Chow EJ, Koumans EH, Bryant B, Leung JW, Belay ED, Multisystem Inflammatory Syndrome in Children (MIS-C) Associated with SARS-CoV-2: A Systematic Review, The Journal of Pediatrics (2020), doi: https://doi.org/10.1016/jpeds.2020.08.003.
1161.CIRCULATIONAHA.120.049836. Review of Cardiac Involvement in MISC. Circulation
Kaushik, Ashlesha MD*; Gupta, Sandeep MD†; Sood, Mangla MD‡; Sharma, Seema MD§; Verma, Shikha MD§ A Systematic Review of Multisystem Inflammatory Syndrome in Children Associated With SARS-CoV-2 Infection, The Pediatric Infectious Disease Journal: November 2020 - Volume 39 - Issue 11 - p e340-e346 doi: 10.1097/INF.0000000000002888
CDC MIS-C Information Webpage. https://www.cdc.gov/mis-c/cases/index.html