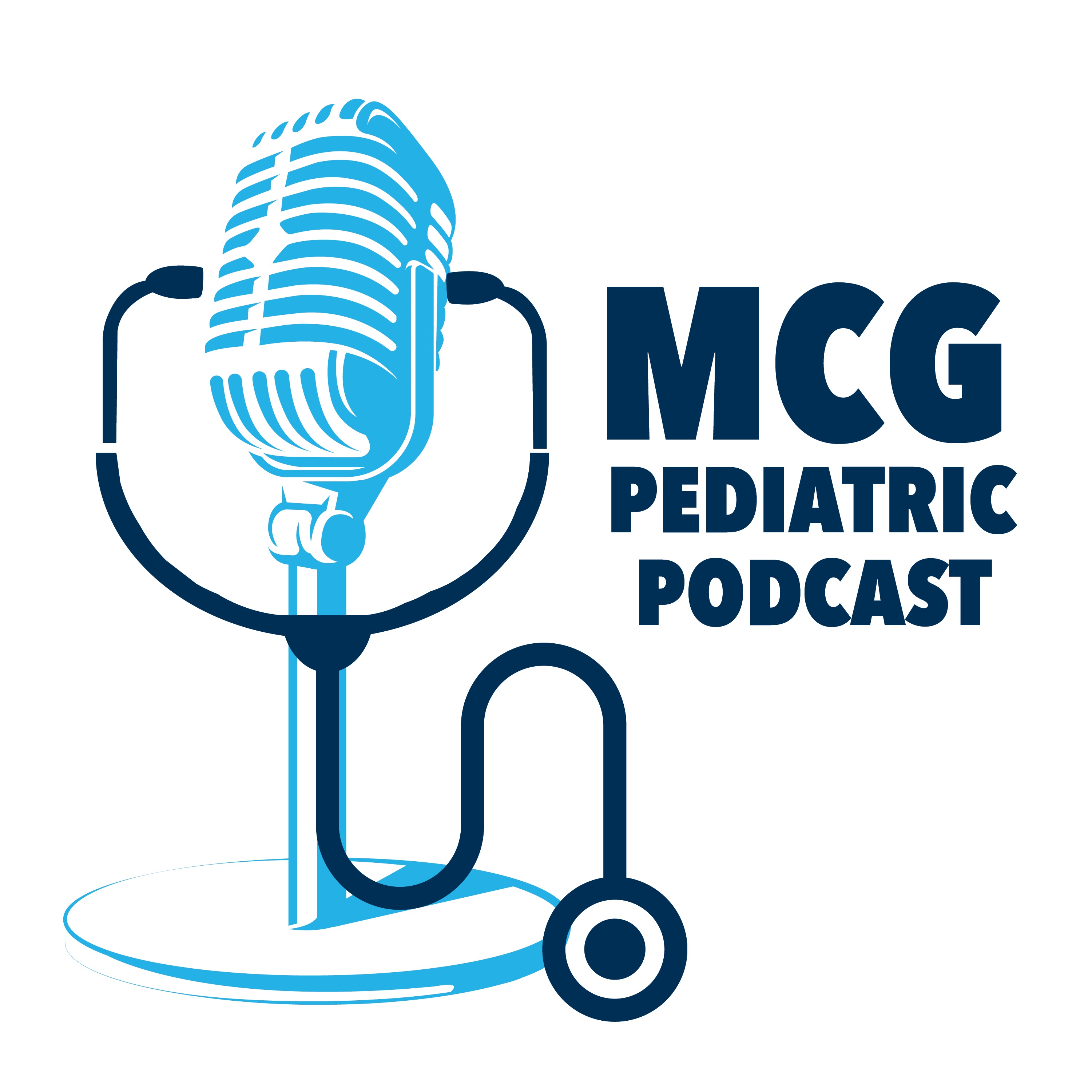 Dr. Katie McKie, a pediatric sleep specialist at the Children's Hospital of Georgia, joins pediatrician Dr. Rebecca Yang on a two-part series to  discuss the diagnosis and management of sleep disorders in the pediatric population.
What is the prevalence of sleep disorders in children?

How much sleep does a child need based on developmental stage?

How does the general pediatrician screen for sleep disorders?

What are clinical features of poor sleep hygiene, behavioral insomnia of childhood, delayed sleep phase syndrome, and chronic insomnia of childhood?
Special thanks to Dr. Lisa Leggio and Dr. Robert Pendergrast who also contributed to this podcast episode.
Citation:
McKie, K. (Host). Yang, R. (Host). Leggio, L. (Contributor); Pendergrast, R. (Contributor). (2020, Sept 15). Pediatric Sleep Disorders Part 1. (S1:14) [Audio Podcast Episode]. MCG Pediatric Podcast. Medical College of Georgia Augusta. https://mcgpediatricpodcast.podbean.com/e/sleep-disorders-in-children-part-1/ 
Please subscribe, rate and review!
REFERENCES
Grand Rounds: "Pediatric Insomnia: A Nightmare for Parents and Providers." Department of Pediatrics, Medical College of Georgia at Augusta University: Katie McKie, MD (Presented on January 10, 2020) 
Moturi S, Avis K. Assessment and treatment of common pediatric sleep disorders. Psychiatry (Edgmont). 2010;7(6):24–37. 
Sumit Bhargava. Diagnosis and Management of Common Sleep Problems in Children. Pediatrics in Review. Mar 2011, 32 (3) 91-99